As the first step of the drug resistance action plan, which is a global issue, we would like to easily perform Gram staining and lead to the proper use of antibiotics.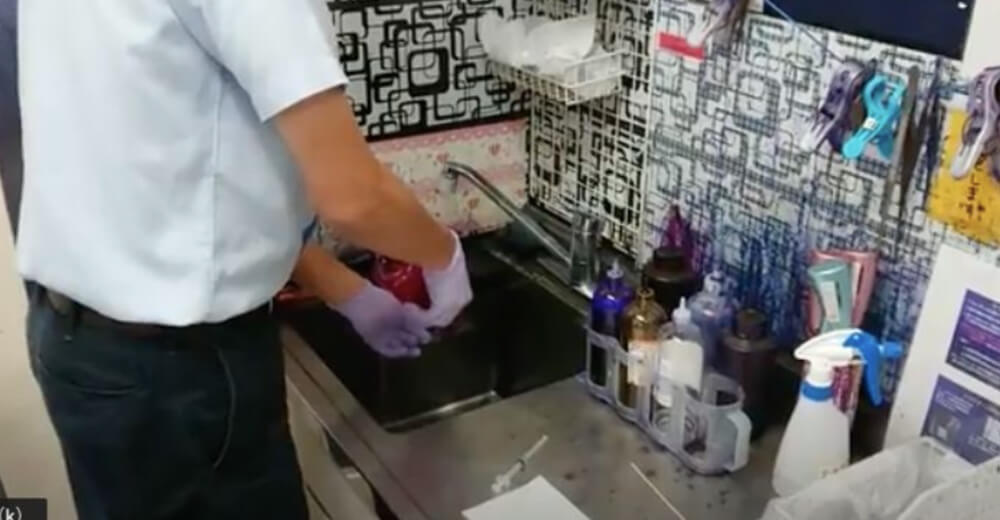 In the past, we had to prepare several kinds of staining solutions and rely on manual techniques, or ask a central laboratory or testing center of a large hospital to do it. However, clinics do not have enough time to perfrom Gram staining, and it takes several days at the earliest if they ask the testing center to do it, making it impossible to immediately prescribe antibiotics to patients. The same problem exists in hospital emergency rooms and intensive care units.
Features of PoCGS
Small size and low cost for installation in emergency rooms, intensive care units, and community clinics, doctor offices etc.
Patient samples can be smeared on a glass slide and placed in the PoCGS to complete a stained specimen in a short time (10 minutes).
Sample type (urine, sputum, etc.), reagent drop volume, staining time, etc. can be changed on the control panel.
About Gram staining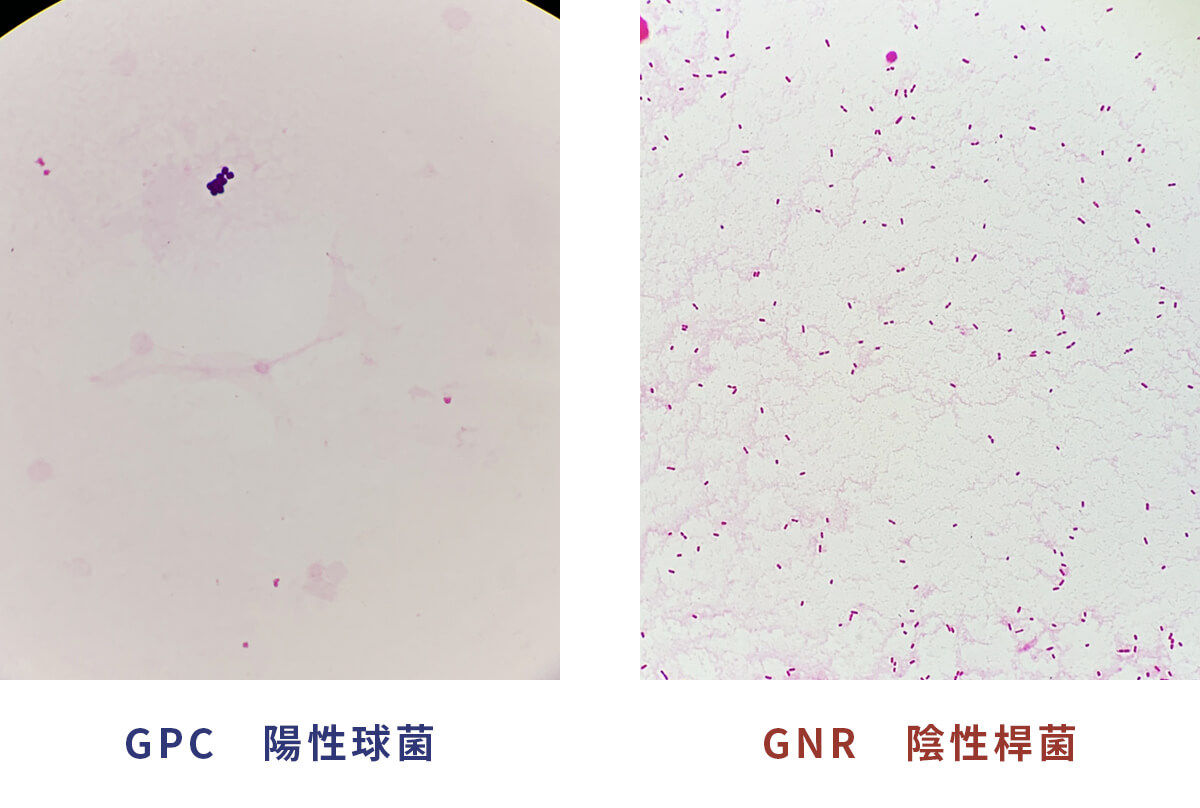 Definition of Gram stain
Gram staining is a staining method used to classify bacteria based on the difference in the structure of the bacterial cell wall, which can be stained two different colors. Gram-positive bacteria are dyed purple and Gram-negative bacteria are dyed red.
Gram stain is the basic test method: it enables the estimation of bacterial species and is the most commonly used method in clinical practice as the first step in identifying the causative organism. Thus,Gram staining is a clinically important procedure.*1
Advantages and challenges
Gram staining is useful for the diagnosis and estimation of bacterial species in pneumonia and urinary tract infections, and has the advantage of providing results on the same day of testing, allowing for the selection of initial antibiotics and the determination of treatment strategies. *1: Department of Bacteriology, Osaka City University Graduate School of Medicine: Bacteriology Lecture eText, http://www.med.osaka-cu.ac.jp/bacteriology/b-online/btext/doc/bactext0A.pdf